2015 SELLER CONSIDERATIONS
When Should You Buy a Home?
THE HISTORY OF INTEREST RATES
Do you really want to find the ideal buyer?
Interest rates may soon increase dramatically limiting the number of buyers that will qualify to purchase your home.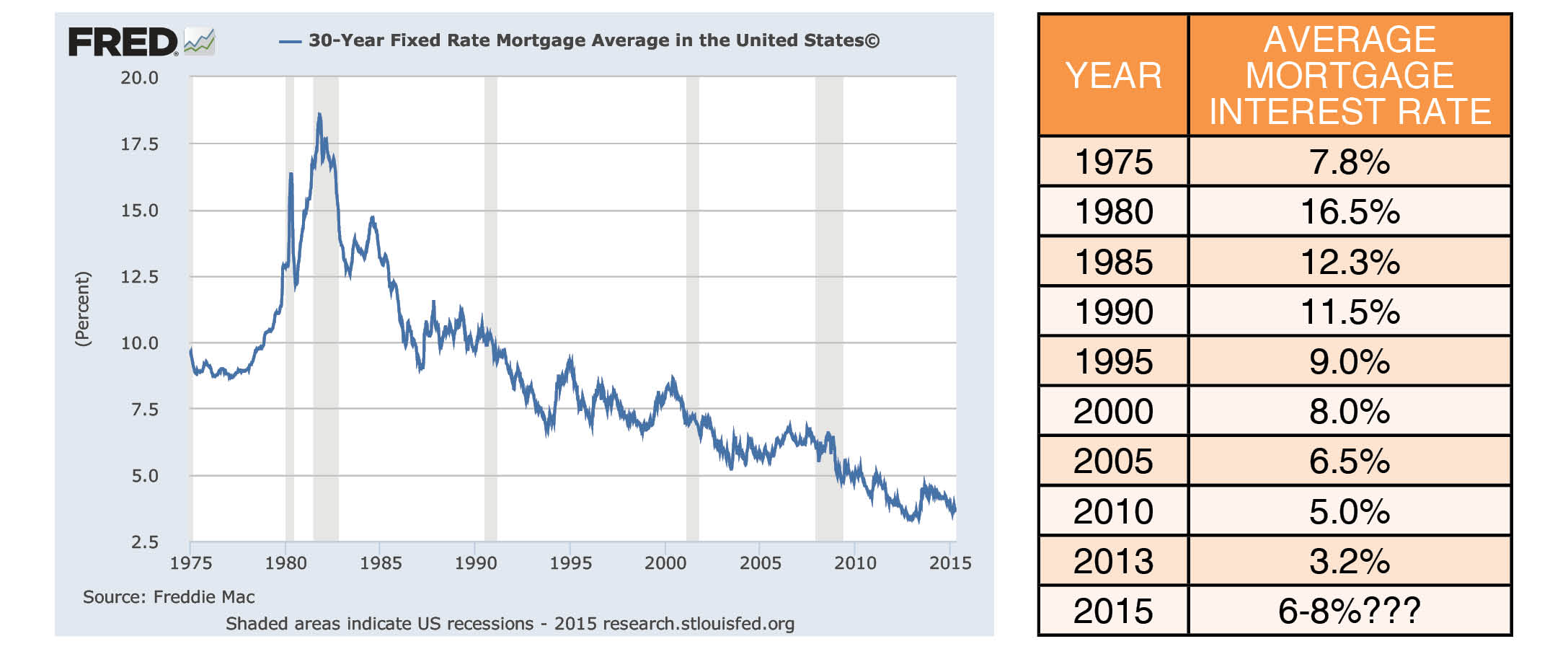 Since 1975, the interest rate has averaged approximately 8%.
For the 25 years between 1975 and 2000, the interest rate fluctuated from a low of 8% to a high of 18% (1982).
Experts agree that rates are increasing. The big question is "How much?"
Will 8% once again become the norm?
The time to buy is NOW!