2016 BUSINESS MANAGEMENT
12 Principals of Success
Rule #8 Spaced Repetition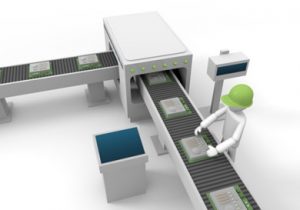 For strategic planning purposes, it's a "must" to remember that the best way to learn is through spaced repetition. Most agents struggle with this concept. We all tend to believe that something that is obvious or easy to understand to us, should also be easy for other people to understand. We forget that usually the reason we find something easy to understand is because we have seen it over and over and over again. When you do something over and over again or see it day after day, you get it. It just clicks and all becomes clear.
Our buyers and sellers usually haven't had the luxury of constant exposure and are likely to struggle with conclusions that are obvious to us. For example, a good agent can look at market data on pricing and can identify the price range that will work for a home. Pricing isn't as obvious to the owner of the home when he wants to sell. They have to get used to the idea of a house being worth less than they thought and the best way to get them used to the idea is by using spaced repetition.
A number of different forms of communication can be used when employing spaced repetition. How many times have you thought to yourself, "I've told that client over and over again and they just don't get it. They're either not listening, or maybe they're just stupid." We've already learned that if it isn't in writing, it doesn't exist. If you're not using written documentation as part of your spaced repetition strategy and are still expecting your clients to get what you "tell" them right away, perhaps it's not your client that's stupid. In addition to written and verbal spaced repetition, you can also use visual and action based repetition. Visual repetition occurs when your client actually see the point you want to make. An example would be when reports are printed out and given to your clients to justify price or when you show a seller a much lower priced competing listing. Action based repetition occurs when your client participates in an activity. An example could be the act of physically taking a client to a listing to reinforce a point you want to make. It could also be when you asked a question that requires your buyer or seller to confirm the point you want to make.
It's important to recognize that action based repetition is the most powerful, followed by visual and written repetition, with the least effective form of learning being verbal repetition. Also recognize that all forms of communication can and should be used when teaching your client using spaced repetition.