2016 BUSINESS MANAGEMENT
Tracking & Planning
November is a good month to reflect on your performance by asking yourself: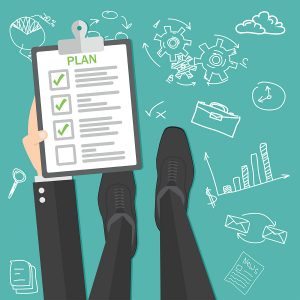 What went right this year?
What went wrong this year?
What can I do better during the coming year?
The new year promises great opportunity for agents that are disciplined enough to Track, Plan and "Take the Shots" during the coming year. If you haven't allocated quality planning time at the end (or beginning) of each day, you are guaranteed to have left a great deal of money on the table in 2016. The big question will be: "Am I going to continue to make the same mistakes in 2017?"
With all the great opportunity, we'll once again have in 2017, it would be foolish to run your real estate business poorly because of a bad habit of failing to spend 10-15 minutes per day tracking and planning your priorities.
As you begin to think about realizing your potential in 2017, consider the following inspirational message:
Who am I?
I am your constant companion.
I am your greatest helper or your heaviest burden.
I will push you onward or drag you down to failure.
I am completely at your command.
Half the things you do, you might just as well turn over to me,
and I will be able to do them quickly and correctly.
I am easily managed; you must merely be firm with me.
Show me exactly how you want something done, and after a few lessons I will do it automatically.
I am the servant of all great men.
And, alas, of all failures as well.
Those who are great, I have made great.
Those who are failures, I have made failures.
I am not a machine, though I work with all the precision of a machine.
Plus, the intelligence of a man.
You may run me for profit, or run me for ruin; it makes no difference to me.
Take me, train me, be firm with me and I will put the world at your feet.
Be easy with me, and I will destroy you.
Who am I?
I am your habit.