2016 CLOSING STRATEGIES
Reducing The Difference To The Ridiculous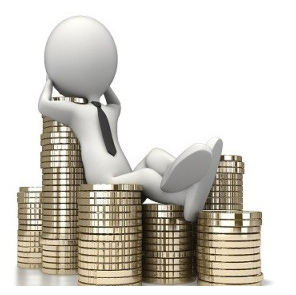 One of the areas that can make the biggest difference in your income level, especially when you have a strong work ethic, involves your ability to negotiate a "deal", or Close The Sale. This is especially true when it comes to expensive purchases that involve real estate. Even the most confident client can be intimidated when it comes down to making a decision that involves hundreds of thousands of dollars. That's why it's important to use examples that allow a client to put their decision into perspective. A buyer can be well qualified to purchase an expensive home, yet still identify an arbitrary price that is the top price they're willing to pay. For example:
A buyer may say, "I'm not willing to pay a penny over $500,000," and genuinely mean it, despite the fact that the home is worth $550,000. The offer can be countered by the seller at the $520,000, a fair price, and the buyer still balks because they have the $500,000 price anchored in their mind. One of the best ways to overcome a price anchor is to reduce the difference to the ridiculous. For example, the difference in mortgage payments in the example above is just $84.00 per month. By pointing out that the difference works out to just $2.60 per day, which is about the cost of a cup of coffee, it's much easier for the buyer to recognize that a couple of dollars a day shouldn't interfere with your buyers' happiness and is certainly affordable.
This approach can also be used with sellers. For example, if a seller is planning on selling their home to buy another that is half as expensive, point out that the seller can make up half of the difference in the negotiations on their new home.  The $20,000.00 difference in the example above would be only $1.30 per day, and they can make that up by buying gas at a cheaper gas station.
When applying the "Reducing The Difference To The Ridiculous," make it a point to identify a specific luxury they enjoy. If they drink wine, use the cost of a bottle of wine in your example, If they drive a fancy car that is rapidly losing value, use the example involving car payments or depreciation and compare it to real estate that appreciates.
This approach can be both fun and effective, especially when it's mastered.
Give it a shot and watch your income grow!