2016 PROSPECTING


Top 10 Business Priorities #5
Maximize Your Geographic Farm Area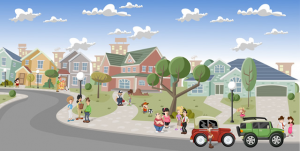 If you're willing to consider farming a geographic area, it should definitely be listed as one of your Top 10 Priorities for 2016. A very important principle of success is to focus your efforts "an inch wide and a mile deep" so when it comes to your farm, focus exclusively on homeowners living a small area or development.
Focusing on a farm also allows an agent to customize prospecting campaigns by applying them to the farm. For example, instead of chasing expired listings all over town, an agent with a farm seeks out only listings that have expired in their farm area. Another example, by holding open houses exclusively within a farm area, agents are able to develop relationships with neighbors that are likely to be future clients. Additionally, market research that applies to a specific neighborhood and is shared with residents in that area is far more valuable than general information being sent by other agents. It's interesting to note that most of the top producing agents in the country focus on a very narrow geographic area or niche in the market. This approach allows them to dominate that market.
Listed below are some guidelines that you should apply to your farm:
Before selecting a farm area, research MLS to be sure that at least 5%-10% of the residents move every year.
Ideally you should live in your farm or be a member of the club within the farm.
You should gear all of your marketing and prospecting to the farm area.
You should plan on gathering as many email addresses as possible through all of your contacts.
Your farm should include between 500-1000 homes.
It's best if there isn't already a dominant agent in the same farm area.
If you adhere to the above rules, you should be successful capturing at least 20% of the business transacted within your farm area. 20 closings is a significant number for any agent. Here's an example:
1000 Homes x 10% of homes that sell each year = 100 Real Estate Closings
100 Transactions x 20% you represent = 20 Closings
This priority alone can help you have a great year!