2016 PROSPECTING
Using Testimonials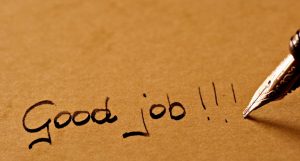 Perhaps the most common mistake everyone makes when prospecting, involves forgetting to ask for and use testimonials. When you're building a business, the majority of your time is spent building relationships, and getting both buyers and sellers to "Like & Trust" you enough to want to do business with you. This process is a top priority and generally takes about 80% of your time.
Once you've established those relationships, past clients and advocates can become the best source for new business. Although referrals are extremely important, it is just as important to ask for testimonials from this group. In most cases, they are more than happy to share with other people how much they appreciated the services you have provided. Testimonials are very powerful because they are opinions that are perceived as being objective "third party" evaluations of you and your services. Whenever possible, you should use testimonials to bolster your reputation, especially in all marketing and advertising materials.
It's best to ask for a testimonial immediately after value is received and recognized by your clients. For example, when someone has praised you for helping them achieve their goals, ask? "Joe, I'm really glad I was able to be such an important part of your success finding the right home, (or helping you sell your home). Would you mind sending me a quick e-mail that expresses your feelings?"
If they get busy and overlook sending the testimonial, send them a reminder that includes the specific comment they have made. It can also include other comments made during prior discussions. The key is to not assume they don't want to send the testimonials. We all get busy and forget to do things, but most people really enjoy being able to help someone they like and trust, grow their business. Listed below are several examples of how Testimonials can be used:
A Testimonial Book – Compile all of your testimonials. Sort them by profession or area, placing each under separate tabs in the book. You can also create an online eBook for presentations online.
Website – Post your best testimonial on your homepage and a different one on each page as you navigate through the website.
Listing Presentation – Look for the testimonial that most applies to your buyer or selling prospect by profession or area and share the information during the presentation to reinforce your credibility. In some cases, your prospective buyer or seller will know the client that wrote the testimonial.
All Advertising – You should include a great testimonial in every print ad, direct mailing, or e-flyer.
Prospecting – Be sure to include testimonials when prospecting. They can be especially effective as a follow-up to a face-to-face discussion or phone conversation.
Also keep in mind, when your client commits their feelings to writing, it reinforces your clients' emotional commitment to you.