2016 SALESMANSHIP
Boom In New Construction Could Lead To
Double-Digit Appreciation For Home Owners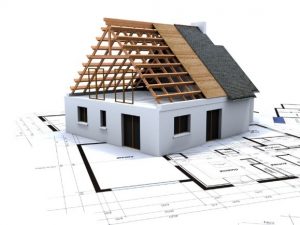 Local Home Owners should pay close attention to the dramatic increase in Building Permits being issued by the city and county, because it could lead to dramatic increases in prices over the next couple of years.
Listed below are the reasons why we could see strong appreciation:
The cost to build new homes is increasing. In addition to paying more for raw land, labor & material costs are continuing to rise, along with regulatory costs and impact fees. Rising costs to develop are putting pressure on builders to continually raise their prices. New homes locally, are typically 12%-20% higher in price than existing homes. So, as new home prices rise, so does the price of existing homes.
According to the National Association of Home Builders, for every 1,000 new homes built, there are an additional 2,970 jobs created for the year, leading to $162 million in wage income. Half of the new jobs are in construction, but the other half are created in construction related business' that grow along with housing. While these new jobs create more of a demand for local housing, the additional wage income leads to an influx of money being spent locally, stimulating the local economy.
It's easy to understand why the local economy is doing so well and why buyer demand is so strong. When you supplement the benefits of new construction, with the fact that as many as 12 million people will be moving to Florida over the next decade, it easy to see why there is no better investment than owning a home in Florida.