2016 SALESMANSHIP
It Never Hurts To Put A Little Pressure On Your Clients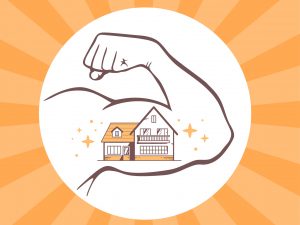 As agents, we're well aware of the fact that it's never easy for our buyers and sellers to commit to contract involving hundreds of thousands of dollars. Sometimes taking a leadership role with your clients involves putting pressure on them to take the next logical step. The Half Nelson Close is most effective when used in response to buying signals or questions. Simply put, when a buyer or seller expresses an interest to move forward by asking a question, rather than answer the question, a strong agent will ask their client if they would be willing to move forward with the agreement if the other side said yes. Here are some examples of the Half Nelson Close in action:
A buyer asks: "Do you think the seller will accept $100,000 less?" A strong agent will respond by asking: "Would you be willing to make an offer for that amount if they would accept it?"
A seller asks: "Do you think the bank will approve a short sale for that price and still release me of all liability?" The strong agent replies: "If the bank would accept both of those terms, could we put this agreement together today?" Seller says: "yes" and the strong agent puts the agreement together contingent upon the bank's approval.
A buyer asks: "Is this house in a good school system?" The strong agent replies: "If the school system is good, can we write the offer today?" Most agents will confirm it's a great school system only to have the buyer bring up another concern.
A seller asks: "Do you think the buyer will come up another $50,000?" The strong agent replies: "If the buyer will pay another $50,000, can we put this together today?", and then if the seller says yes, the strong agent writes the counter offer for $50,000 more.
Notice how the Half Nelson Close put the monkey on the client's back and compels them to move forward. A good agent can always back off if the pressure proves annoying to their client.