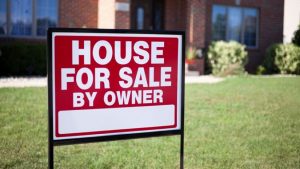 With appreciation in home prices, there are likely to be many more prospective sellers that will decide to get back into the market and sell their homes.
There is only one reason these prospects choose to do it alone – they want to save the commission.  Chasing the For Sale By Owner prospect could yield great results. Below is a laundry list of considerations that will help you be successful with prospective sellers that have decided to sell themselves:
Opportunity – 80% of people that try to sell their homes themselves, end up listing with an agent.
Persistence – Develop a strategy that gradually builds confidence with FSBO's through multiple touches.
First In – With a good strategy, the first agent to contact a FSBO has a 70% chance of getting the listing.
Respect – Always refer to a FSBO prospect by their last name when contacting them.
Research – Make it a point to preview the home.
Teaser – Refer to the success that you've had (your company) in their area selling properties, and let them know you still have several buyers that you're still working with.
Assistance – Help them by sharing tips, but never the best tips that you would employ to actually sell the home.
Overcome the Objection – Their mentality is to save money by not paying a commission. Ask them if you were to bring 100 prospective buyers versus their 10, (or 100 times more buyers), would they be likely to get a higher price.
Presentation – Never use the words "listing" or "sell" in your discussions. Instead, offer to "market their home to get it sold."
Close the Sale – Share listing brochures and marketing materials you've prepared to successfully market and sell for other homeowners. Compare them to materials that are un-professional and ask them which material would be likely to attract the most buyers.
Negotiations – Ask them if they were to be previewing a home, would they prefer to have an objective agent show the home, or an owner who may be pushy?
Perception – Remind them that most buyers that choose to forego the help of a professional agent, also think that by doing it themselves, they will factor the buyer saving the commission into the offer they make.
Above all else, remember that the agent that does something different than anyone else is the agent that is most likely to make an impression on the prospective seller.