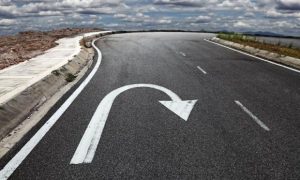 Have you ever met with a buyer or seller who was very close to pulling the trigger but then decided to wait, only to change their minds? This prospect is known as a "Be Back". We all recognize that real estate purchases are quite involved, so in most cases, both buyers and sellers rarely make a decision to move forward immediately.
The problem with "Be Backs" is that it's very difficult to determine which ones are genuinely interested and which ones are just putting you off because it's easier than saying no. No matter how experienced you are, differentiating between the two can be difficult because in many cases, a decision has not been formalized. A perspective buyer or seller can be very close to making a final decision, but once they step away from the excitement involved in making a purchase, life can get in the way and their plans can change.
That's why it's so important for an agent to have powerful next steps when dealing with hot prospects. It never makes sense to leave the next step undecided, because it's far too easy for the ether to wear off and your prospect to cool down. Great next steps could include the following:
Gathering additional information and scheduling the next appointment
Preparing an offer or listing agreement to review with the buyer or seller
No matter what the next step is, it's imperative that a sense of urgency is used to maintain your prospects' interest. There is another problem with "Be Backs". They encourage false hope. It only takes one prospect to put an agent off but then eventually buy for the agent to believe that every "Be Back" will follow through and buy. When an agent believes in "Be Backs", they're much more likely to weak sell. This is unfortunate because about 50% of the time, selling skills have a big impact on the buyer's or seller's decision to move forward. This is why it is so important for every successful agent to have strong next steps with all of their hot prospects. The best way to handle every prospect including "Be Backs" is to use your sales skills to encourage them to move towards a purchase, even if doing so doesn't mean their signing an agreement on the spot. Don't be fooled by "Be Backs". Be sure you are controlling your prospecting relationships with strong next steps.