2016 SALESMANSHIP
Turn Your Novel into a Short Story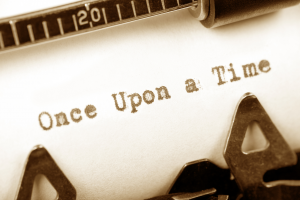 One of the key ingredients to sales success involves the concept of KISS (Keep It Simple Salesman). This concept applies to every communication you have with buyers, sellers, and your entire sphere of influence. It's designed to remind professionals to stay brief and to the point. JKF was considered a great Orator. Every speech he gave, he prepared for by crafting a speech that would be understood by most 6th graders.
Consider the following examples as to how this approach applies to your business:
Written Communications – Most agents aren't professional writers, so they tend to write the way they talk, a bit long-winded. Unfortunately, this rarely works in sales. Most people in today's world are bombarded with snail mail, e-mail, texts and even face-book postings and responses.  Because of this overstimulation, we tend to glance at key points in the body of the writing, to determine if we're going to read the entire document.  The key to getting your clients to read your information is to keep it simple, brief and to the point. That starts with the headline and carries through the body of the document.
Verbal Communications – The same rule applies when the medium involves verbal conversations. As a salesman, it's easy to fall into the trap of justifying your position before you've even introduced it to your clients. A better approach to use when you first begin talking to someone is to let them know the point of the conversation before introducing the logic or reasoning behind your point of view. We call this, "Turning your novel into a short-story."
Management – A direct approach is often most effective in business when dealing with other people and subordinates. When a staff member or even a peer is getting carried away with a long, drawn out speech, use the following:
"Forgive me, but I'm getting a little confused.  Could you first tell me what your point is, and then explain the reasoning behind it?"
Remember, the more concise you are, the more likely you are to make your point without losing the interest of your audience.