2016 RELATIONSHIP MANAGEMENT & PROSPECTING
Personal Touches During the Holidays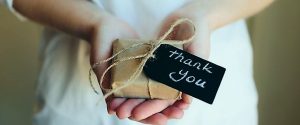 We're in the middle of the holiday season and most people are busy preparing for or participating in holiday festivities. Other than buyers and sellers who are actively looking, it's difficult to focus on business because of all the distractions. But, it's a perfect time share meaningful touches reinforcing relationships and even building new ones.
Instead of sharing information about business, why not try the following;
Purchase holiday cards. Write a personal note of thanks and send them with Happy New Year wishes to your most important clients, advocates, and Sphere of Influence.
Attend as many social holiday gatherings and have as many face-to-face communications as possible.
Call people you can't see during the holidays to give them special thanks for their support this year. Also offer them warm holiday wishes.
Drop by the homes of those extra special people and deliver Poinsettia plants as a way of saying thank you. Stop by local businesses and professional offices and leave a dish full of candy with your business card attached or a personalized 2017 calendar with your contact information.
Participate in local gift giving or charitable donation programs using your company's name.
Keep in mind that the New Year offers everyone a fresh start. It's an opportunity to reflect on the previous year, improve strategies and look forward to an even better year ahead.