2015 SELLER CLOSES
The Wear the Suit Close
In many ways the psychology of buying or selling a house is no different than the psychology behind the purchase of a good suit or a beautiful dress.  Almost everybody has experienced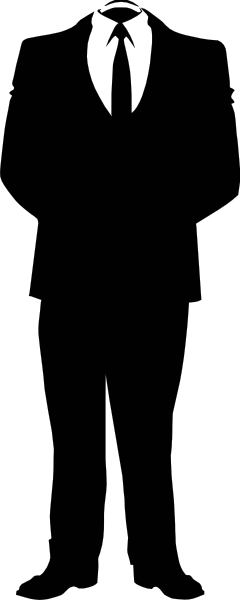 surprises when shopping for clothes.  In some cases you may see a beautiful dress or sharp suit that you're anxious to buy only to find that when you try it on it's not near as appealing.  Occasionally, the reverse happens and a sales associate strongly encourages you to try something that just doesn't look good on the hanger.  You acquiesce, with stunning results and promptly buy the garment.  The most important lesson from both of these experiences is that you don't really know how you're going to like something until you try it on.
How does this apply to your sellers?  It is very common for sellers to be confident that they want to sell and have a good idea of what their next step will be. Yet, in many cases there is still great fear or apprehension because the seller has not defined or experienced the next step.  Just like the suit or dress looks good on the hanger, your seller could think they know where they will be going or what the next purchase will be.  Subconsciously, because they never tried the dress or suite on, they are apprehensive about whether their decision or next home will really be a good fit for them. As a trusted advisor it's very important for you to help each seller enjoy a comfort level with their next step.  If you don't do this your sellers may resist taking the steps to sell their home, refuse to lower their price, and in some cases even sabotage negotiations because of their subconscious fear of taking the next step by moving on.  Listed below are some examples of how you can help your sellers build a comfort level:
Example #1: A seller has owned a house for over 40 years and raised their family in the home.  They need to downsize because it's too big and expensive to maintain. The sellers resistant to reducing the price because they have a lot of emotions tied to the home.  A trusted advisor will take the time to show their seller smaller homes and they also get directly involved in the downsizing process by helping coordinate a garage or estate sale.  (In this example the seller is given the opportunity to "try on" the new house and new lifestyle before formally taking the next step.)
Example #2: A seller has listed their home because they want to move to Florida.  Without acknowledging it, they're apprehensive about relocating.  A trusted advisor will recommend a qualified agent in Florida and help their seller identify important features they would like to have in their new home.  (In this example the uncertainty created about a long distance move can be replaced with the excitement of finding an ideal home in a new environment.)
Example #3: An agent represents a couple that is getting a divorce.  Intense feelings caused by the divorce are making it nearly impossible for either party to be reasonable regarding the purchase.  A trusted advisor will take extra time to help each party identify the benefits associated with moving on.  This may include finding a new home, pointing out that a stable environment is much healthier for the kids, and emphasizing the benefits of having closure of a very stressful, difficult situation.
The solution in each case above was for the agent to help their sellers overcome the emotional issues by helping them to physically experience the benefits of taking the next step.