2015 SELLER CONSIDERATIONS
The Ben Franklin Close- If It Isn't In Writing, It Doesn't Exist
Agents can easily be lolled into believing that their buyers or sellers are committed to their flawed strategies and can't be swayed.  Nothing could be further from the truth.  Think about it.  How good can their strategy be when…?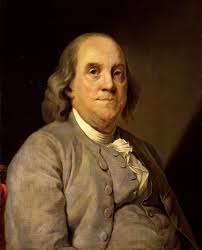 They have very little experience in buying and/or selling
Their strategy isn't even in writing
Take advantage of this situation by physically getting your clients involved in the close.  All you need for the Ben Franklin Close is a blank sheet of paper, draw a line down the middle of the paper, and on one side put a "plus" sign and on the other side put a "minus" sign.  Ask your client to write down all the reasons why they should buy (or sell) the home.  Don't forget, you must help them come up with the "plus" list as much as possible. Then, ask your client to think of the reasons why they shouldn't move forward.  Don't help them with the negatives.  Don't say anything!  If it's logical for them to go ahead with the transaction, it will be obvious. And you didn't say it, they wrote it.  It's surprising the number of times that an agent will say "I had a conversation with them, and I explained all that."  You cannot violate the written law.  Quite simply, if it isn't in writing, it doesn't exist.