2015 SELLER CONSIDERATIONS
The "If someone offered you…?" Close
So you've had a listing for many months and you've taken all the steps necessary to market your Seller's home to the world, but all of that doesn't matter if the home isn't priced to sell. Even worse, if it's price way above what's reasonable, you're not even going to get showings.
Here is a great approach to getting your Seller to consider reducing their price using a home that's listed at $800,000 but is only worth $600,000:
"Mr. /Mrs. Seller, we had a special company meeting today, and I wanted to ask you:
If someone offered you $600,000 for your home, what would you do?"
  Your Seller's response will be extremely helpful in determining how motiv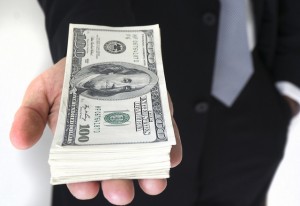 ated your seller is.
If your Seller says they are not interested, and would not accept the offer, you have a lot of work to do and may want to put this Seller lower on your priority list.
If your Seller says they are interested, and they would accept the offer or consider it, it shouldn't be difficult to get a price reduction.
Remember, if you take the shots, you're likely to get results.