2017 MOTIVATION


"How's That Working For You?"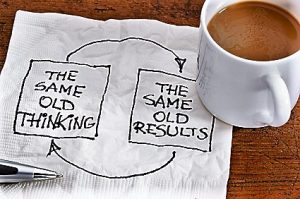 An aggressive way for you to point out that your clients are employing an insanity strategy, (definition of insanity is to keep doing the same thing over and over again, and expect different results!), is to point out their repetitive use of the same strategy, then point out the lack of success using that strategy, and then to ask them: "How's that working for you?".
For example, consider the following:
Sellers who refuse to lower their price:
"Eddie and Harriet, we've had 40 people through your home, most of them really liked it, yet no-one has come forward to make an offer."
"And, during the same period 4 other similar homes in your area have sold for $600,000. I know you want to get $750,000 for your home and have asked me to just get you an offer, but we haven't been able to get anyone to pull the trigger listed at $750,000, have we?"
"So, isn't it likely that if we continue to keep your home listed at $750,000, we may miss the next four buyers and the best time in season to sell?"
"So, how's that pricing strategy working for you???"
Buyers who continue to make very low offers: You can use the same strategy by saying:
"Mac and Mary Jo, you've made four offers on homes that you liked and we've been outbid on every one of them."
"So, how has making low offers worked for you so far?"
"I know your time is valuable, so at what point do you think we should change our strategy?"
For you and your strategies:
Your consultant has been beating you up and begging you to take advantage of the Great Real Estate Recovery by having 10 face-to-face meetings and making 10 phone calls a day. Joe has recommended you talk with local business professionals during the day and either call or stop by expired listings since 2009, yet you have resisted because you're "afraid" of talking to people and have consequently made no money. Ask yourself:
"We'll self, I've been doing it my way and I've had no success."
"I'm not even making $5.00 an hour."
How's that working, for me?